Dean's office
The staff of the Dean's Office can be reached by telephone and e-mail at the numbers and addresses given below.

If you wish to contact us on a specific matter, it is often advisable not to use the personal e-mail addresses but to write to function-related addresses. In this way you can always reach a suitable contact person, regardless of personnel changes, illness or holidays:
Staff
Dr. iur. Daniela Boosen, M.A.

Akademische Rätin, Referentin des Studiendekans
Tel.: (0221) 470 - 1297
daniela.boosen
uni-koeln.de
Kelly Brinkmann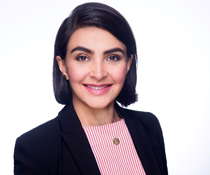 Assistentin des Dekans
Tel.: (0221) 470 - 5747
kelly.brinkmann
uni-koeln.de
Ulf Gärtner

Kaufmännischer Geschäftsführer, Baubeauftragter
Tel.: (0221) 470 - 5743
u.gaertner
uni-koeln.de
Lena Mörsch

Qualitäts- und Akkreditierungsmanagement
Tel: (0221) 470 - 76507
lena.moersch
uni-koeln.de

Michaela Noack, M.L.I.S.

Arbeitsgemeinschaften, stv. Baubeauftragte
Tel.: (0221) 470 - 6319
michaela.noack
uni-koeln.de
Jens Schumacher

Executive Aide to the Dean
Tel.: (0221) 470 - 4011
jens.schumacher
uni-koeln.de
Kerstin Sieberns

Lehrveranstaltungsmanagement
Tel.: (0221) 470 - 4891
k.sieberns
uni-koeln.de

Hilfskräfte

Joshua Bauch (SHK)
Inga Grandrath (SHK)
Pia Wombacher (SHK)
Tel.: (0221) 470 - 2218
jura-dekanat
uni-koeln.de